Bringing their years of experience and core expertise to the team, these Modern India Limited thought leaders set exemplary paths and visions for the future of the group.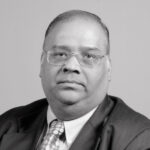 Mr. Vijay Kumar Jatia
Chairman & Managing Director
Mr Jatia has over 40 years of extensive experience in business and industry. He is also a committee member of the Mill Owners Association, various committees of FICCI-Western Regional Council, and a member of the Indian Merchants Chambers.
Mr. Sidhant Jatia
Director
Mr. Sidhant Jatia, is a graduate in BBA International Business. He joined the business in 2006, to set up the trading office in Guangzhou, China. Sidhant's daily responsibilities include overseeing functioning of the renewable energy business and trading business.

Mr. Mudit Jatia completed his BA in Economics, Entrepreneurship from University of Connecticut. He was appointed as the President of Modern India in 2014. Mr. Mudit Jatia serves as Director of Modern India Free Trade Warehousing Pvt Ltd. and Verifacts Ltd.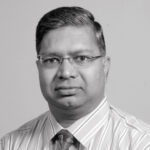 Mr. N K Deora
Sr. Vice President [CFO]
Mr. Nawalkishore Deora, qualified as Chartered Accountant in the Year 1988 working with the Company since 1999 in various capacities. Presently designated as Chief Financial Officer. Completed his Articles from reputed Taxation Form M/s. Bansi S. Mehta & Co.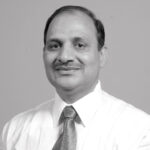 Mr. A R Birla
Sr. Vice President Finance B.Com, C.A. Inter

Mr. A R Birla, qualified as B.com, CA (Inter) served with various reputed Business houses. He has 33 years of experience & expertise in Accounts, Taxation, General administration, finance working capital facilities management and CAPEX funding, Treasury operations and Legal advice.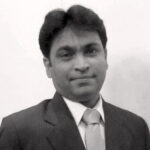 Mr. Parind Badshah
Vice President (CS) B.Com, M.Com, CWA, DBM, CS, LLB

Mr. Parind Badshah has over 15 years of experience in the Secretarial and Legal function with major emphasis on Corporate Laws. He has worked with various corporate viz Merck Limited, Excel Cropcare Limited, SBI Life Insurance, Aditya Birla Group, Nitco, Rhone Poulenc, etc.